Space Oddity – The Ultimate David Bowie Experience is a live, multi-media spectacle that takes you on a musical journey through the constantly metamorphosing career of Rock and Roll's most celebrated innovator. David Brighton and his amazing band deliver a stunning note-for note theatrical concert event… transporting today's audiences back in time through some of the most exciting moments in the history of Rock music.
Experience Bowie's miraculous transformation from space-aged rock idol, to polished mainstream media star... and the timeless classics that forever changed the face of pop culture, with David Brighton's salute to the most electrifying performer of our time.
"David Brighton has the voice, moves and look to actually step in for David Bowie if he were unavailable and few would ever know. Experiencing Space Oddity made for a truly remarkable evening…" says Harry Maslin, the Producer of David Bowie's YOUNG AMERICANS and STATION TO STATION Albums.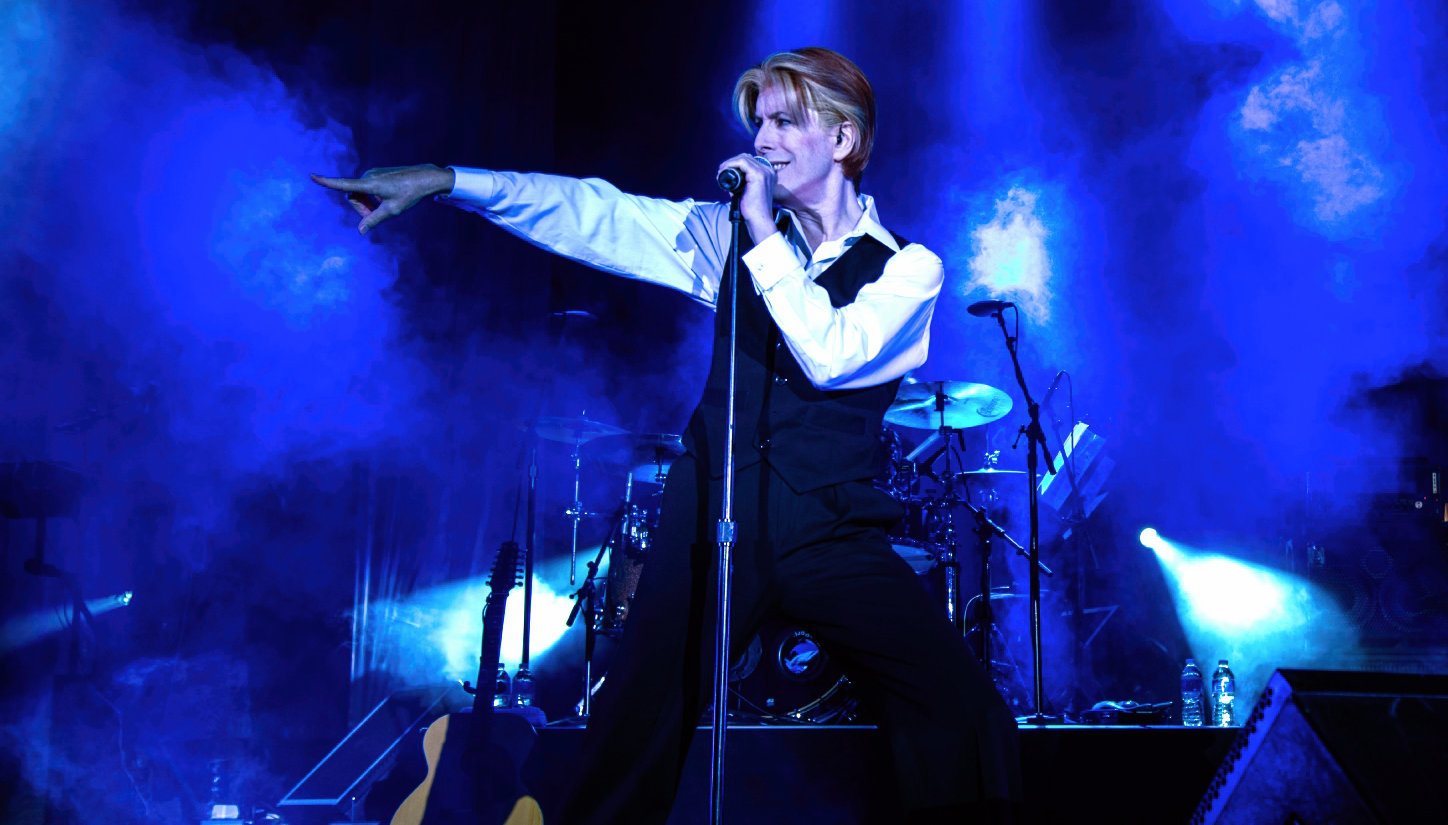 DAVID BRIGHTON
David Brighton is credited as being the world's best David Bowie impersonator, with one of the most entertaining acts ever to hit the stage.
Brighton's credits include performing side by side with David Bowie himself in the TV commercials for Vittel Mineral Water and for Reality - Bowie's CD. Brighton has performed as a resident cast member of the world famous Legends In Concert - the Las Vegas production show. He was also cast to portray David Bowie in the Warner Brothers feature film, The Watchmen. He also appeared as David Bowie on VH-1 television as well as in international pop star Shakira's concert video.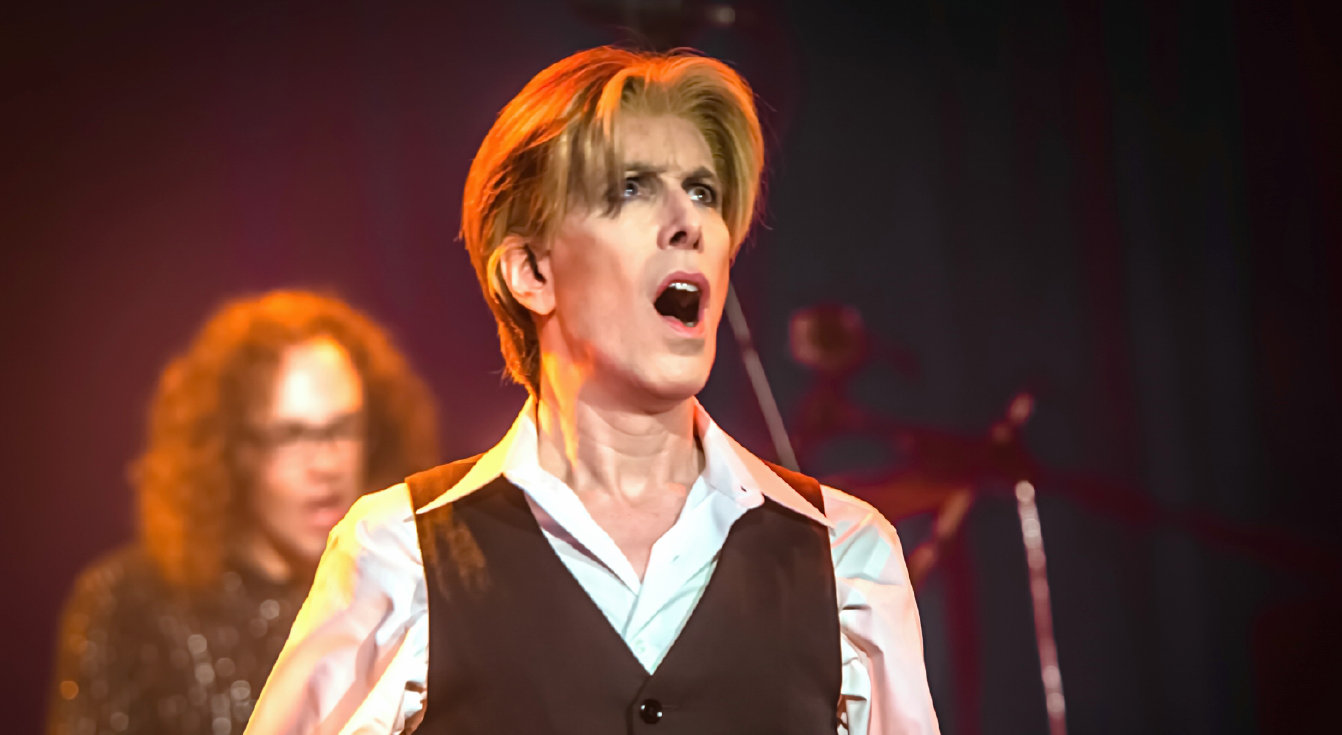 Brighton has performed worldwide on bills with some of the biggest acts the world has known, including: Morrissey, Elton John, Devo, Smash Mouth, Stevie Wonder, Kenny Loggins, Three Dog Night, Chicago, Little Richard and Barry Manilow. Brighton has performed at events for Arnold Schwarzenegger and Maria Shriver… Brooke Shields, Dustin Hoffman, Sylvester Stallone, Jay Leno, David Foster, Catherine Zeta Jones and Michael Douglas, Barbara Streisand, Quincy Jones, Nicholas Cage... to name a few.
David and the Space Oddity band have been performing throughout the United States, Canada, Mexico, Australia, and Europe – having just returned from touring Finland, Germany, Estonia, Belgium, France, The Netherlands, Spain, Luxembourg, Switzerland, Portugal, Israel, New Zealand and China…
"David Brighton's charisma keeps the audience mesmerized and his vocals are flawless… His likeness to Bowie is eerie… The crowd actually gasped in amazement as he took the stage... you wondered if it wasn't really Bowie himself…What Brighton and band give is nothing short of the opportunity to go back in time…" - The LA Review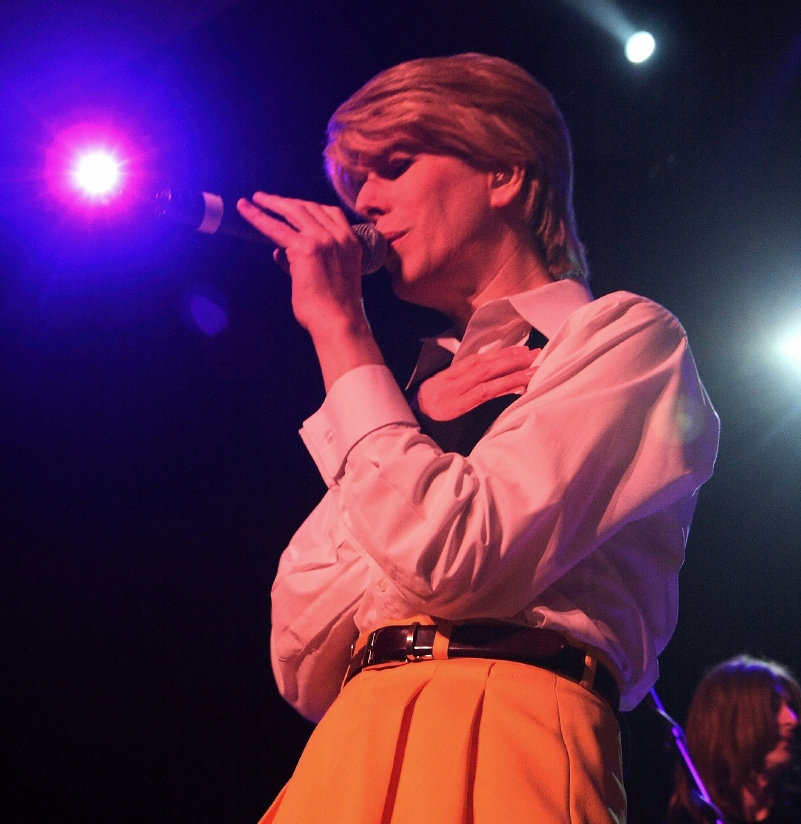 David began his musical career as a professional guitarist…playing lead guitar with a number of popular recording artists. His stint as a sideman began with a phone call from Kevin Dubrow from Quiet Riot. Dubrow tapped David to replace the legendary guitarist Randy Rhoads.
David also enjoyed portraying George Harrison around the world with a number of the world's top Beatle groups, including: Rain, The Stars of Beatlemania, The Fab Four, 1964, Twist And Shout, Classical Mystery Tour, and When We Were Fab.
"David Bowie has worked with David Brighton...What does that tell you about the credibility of a tribute artist?"
-Las Vegas Review Journal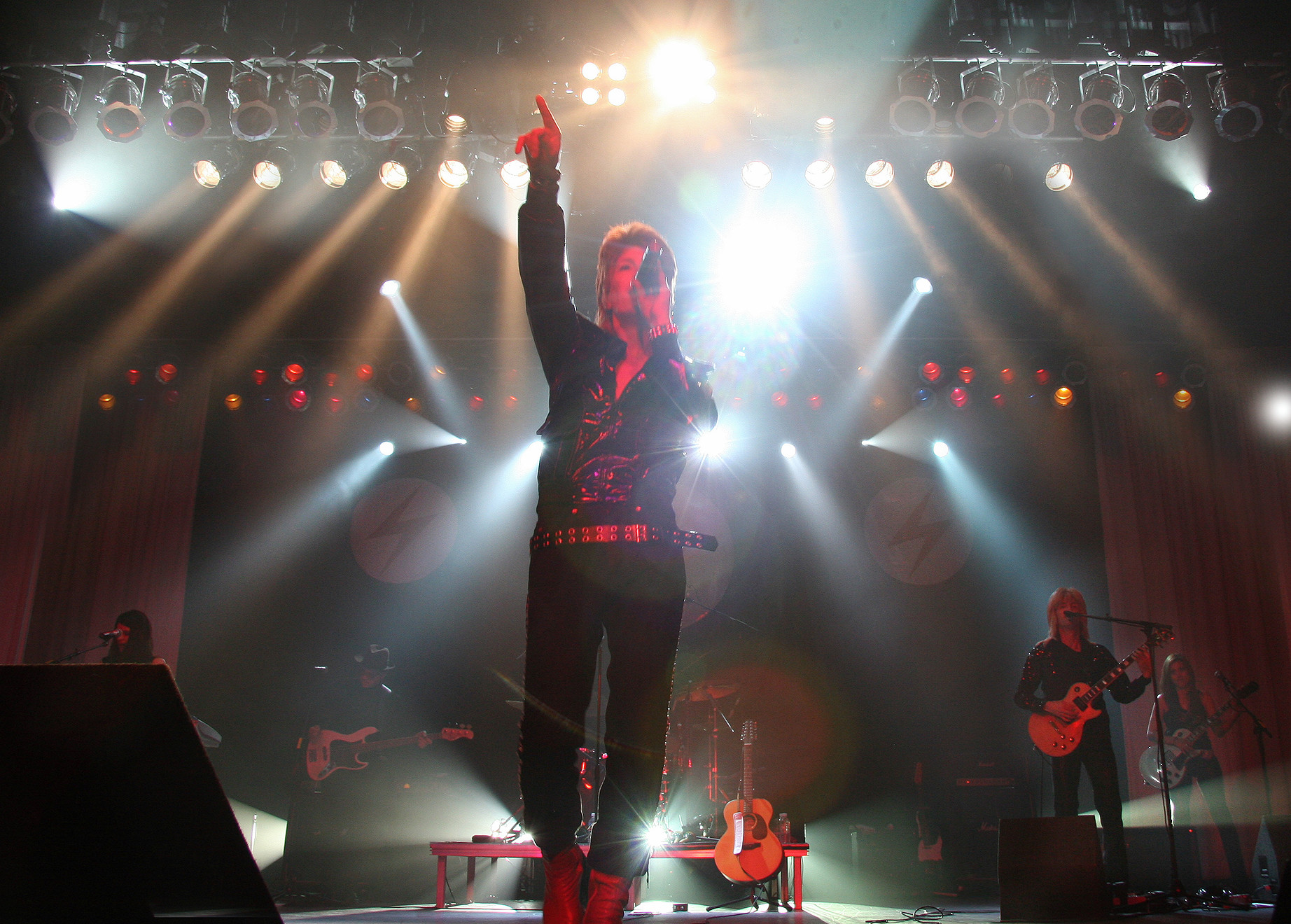 SPACE ODDITY BAND MEMBERS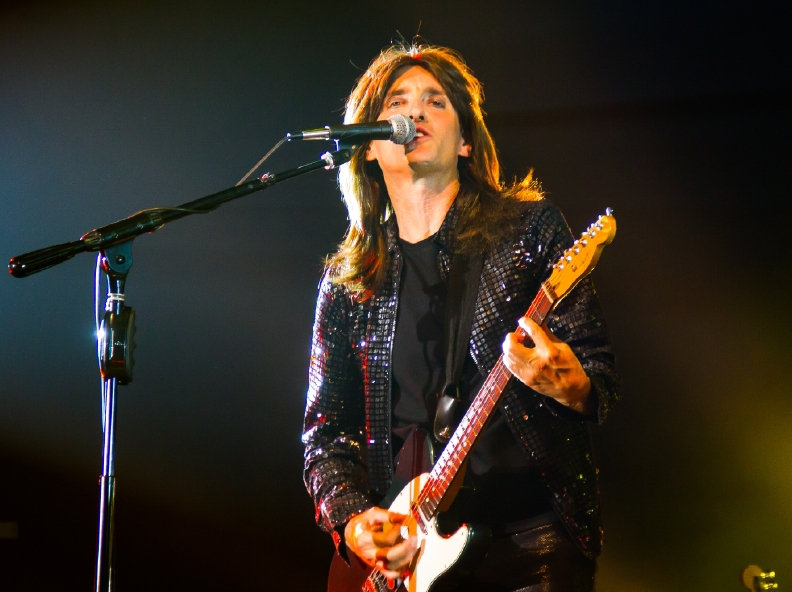 PAUL NELSON Lead Guitar / Vocals
Paul's original songs have been featured on television and in films, including the Academy Award winning - The Usual Suspects, HBO, Showtime, CBS and ABC. Paul also toured with surf legends Jan and Dean. With Space Oddity, Paul brilliantly reproduces some of rock music's greatest guitar players' feel and sounds (including Mick Ronson, Robert Fripp and Stevie Ray Vaughn) and the vocal stylings of vocalists as diverse as Freddie Mercury (Under Pressure) and Mick Jagger (Dancing In The Street).
SWITCH Lead Guitar / Background Vocals
Switch is an award-winning guitarist and recording artist from Winnipeg Canada. He studied at the Royal Conservatory of Music before traveling to Hollywood to enroll at the Guitar Institute of Technology. He graduated first class honors where the school dubbed him a "Success Story." A sought after session and touring musician, Switch has appeared with many major artists, including; Nancy Sinatra, Gene Loves Jezebel, The Bay City Rollers and Berlin.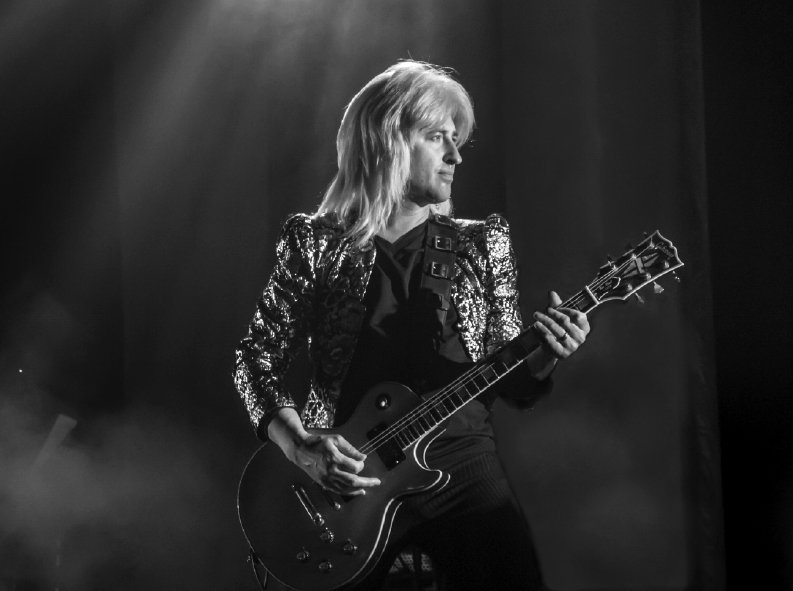 TRENT STROH Bass Guitar / Background Vocals
Trent Stroh is a highly respected multi instrumentalist/vocalist who toured and recorded with for six years with Eddie Money. He also toured with the classic acoustic/pop/rock super group America, Nancy Sinatra and pop hit makers, Air Supply. Trent has made numerous TV appearances on ABC, NBC, BBC and can be heard on many commercial jingles as well. Trent's uncanny ability to reproduce the otherworldly bass lines in David Bowie's music makes him the perfect choice for Space Oddity.
MONICA SCHNEIDER Keyboards / Vocals / Percussion
Monica has been performing since the age of eight. She started out working in musical theater; touring the US with various theaters/companies, and is a long time member of the Troubadour Theatre Company.  She was a principle vocalist in one of the longest running shows in Las Vegas - Ballys' Jubilee, and performed as a singing and dancing member of the Satin Dollz with the Jive Aces.  Monica has also regularly lent her background vocal skills to members of such legendary groups as The Sweet, Quiet Riot, Survivor, The Who, and many others.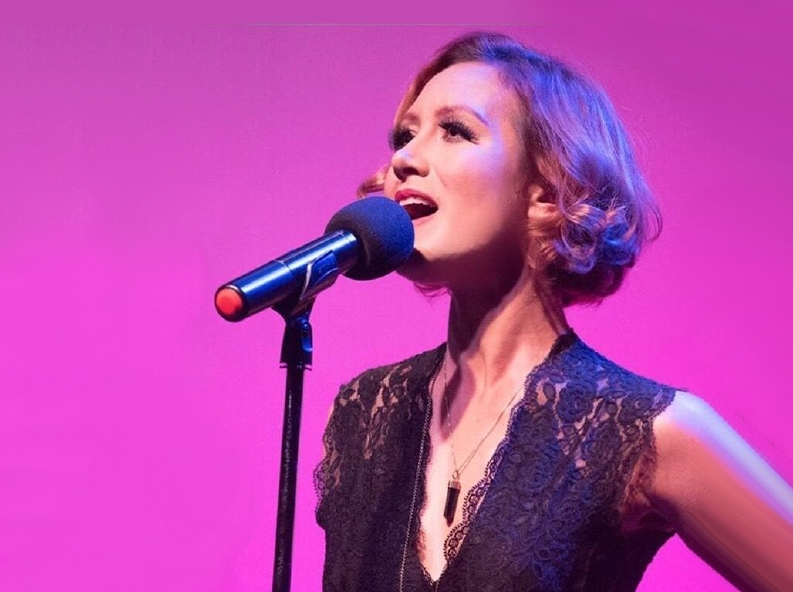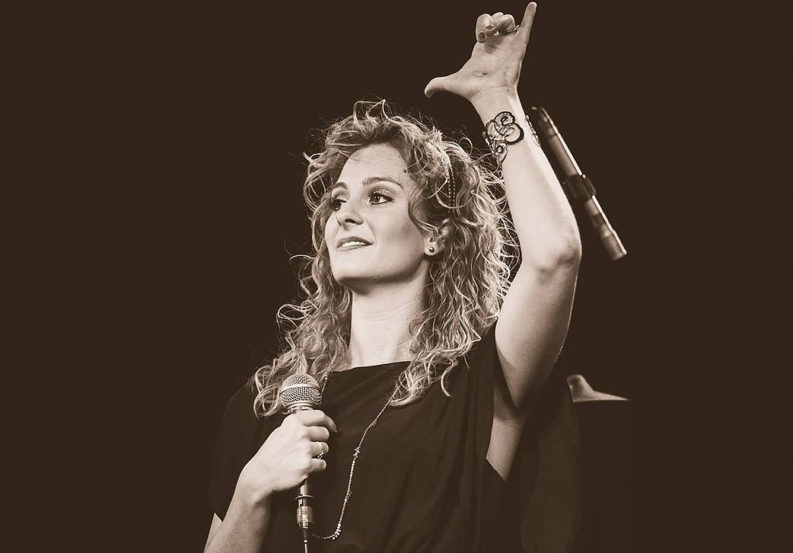 JENNIFER BLACKWELL Keyboards / Vocals / Percussion
Jennifer Blackwell has an extensive background in voice, music, dance and theater. She has had the fortune of combining her passions of performing and traveling the globe while working for some of the industry's top companies…. Including: Tokyo Disneyland, Princess Cruise Lines, Disney Cruise Lines and the Hilton Hotel in Osaka, Japan. When she is not touring with this amazing troupe of musician/performers, she can be found performing at the Disneyland Resort in multiple roles, as well as being a facilitator and trainer for the Disney Youth Education Series.
BROOKE LAMBKIN Keyboards / Vocals / Percussion
Since her teens, award winning vocalist/keyboardist/songwriter, Brooke Lambkin has been working with some of the music industry's top professionals. As a songwriter and a singer, she has performed with groups that opened for Cheap Trick, Pat Benatar, Fleetwood Mac and others. She performed for Disney and has sung on several records, including her own.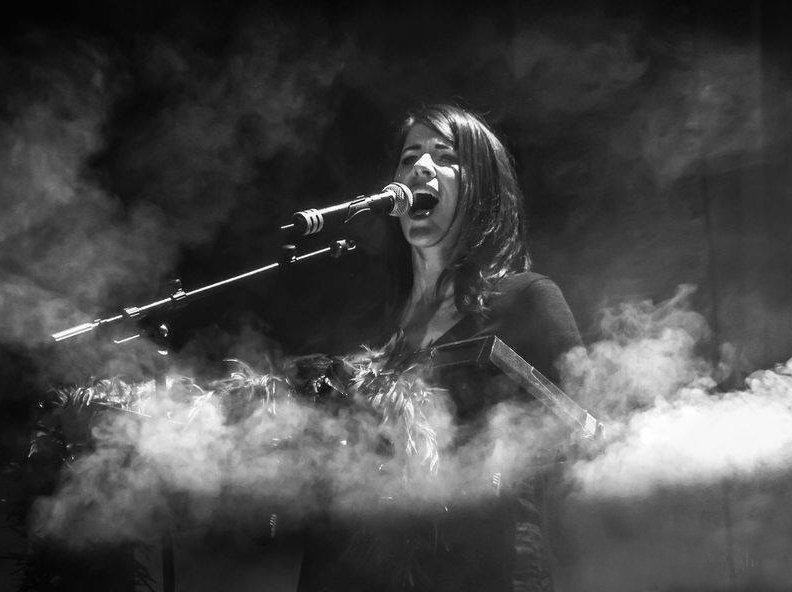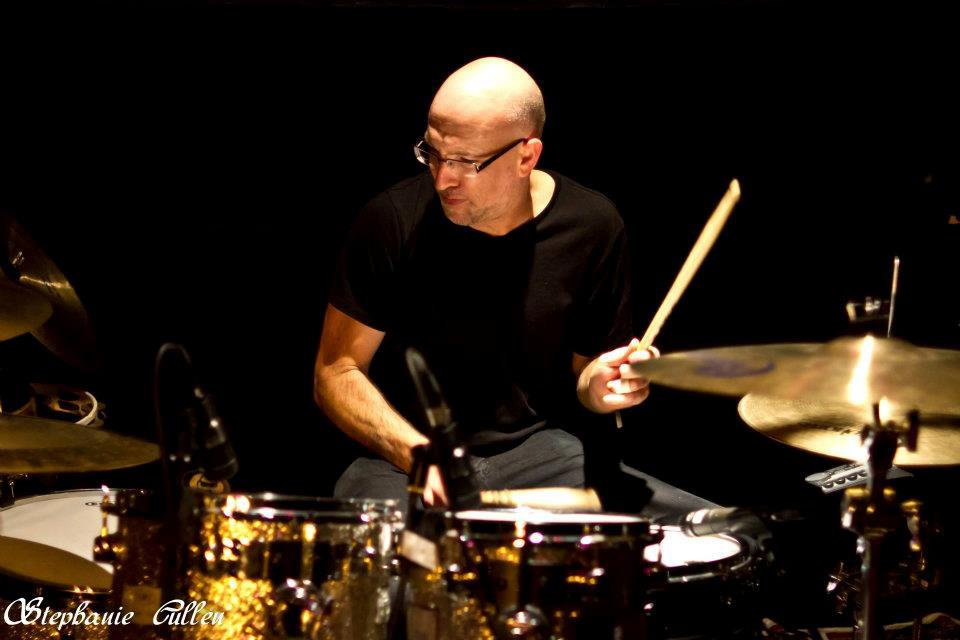 TY DENNIS Drums
Ty was hand picked by rock legends Robby Krieger and Ray Manzarek, to replace drumming icon Stewart Copeland, in their reformed version of The Doors, known as The Doors of the 21st Century.  Ty also spent time drumming for the The Motels (featuring Martha Davis), Firebug, Chuck Negron (Three Dog Night), and has shared the stage with Alice Cooper, Alex Lifeson, Richie Sambora, and Ian Astbury (The Cult) . Ty's TV appearances include the Carson Daly Show, The Craig Kilborn Show, MTV Japan, PBS's Front & Center, VH1 Classics, and VH1′s 'Decades Live'.
RYAN BROWN Drums
Ryan brings his signature versatility to Bowie's wide ranging catalog. A seasoned, in-demand live and session player, Ryan has toured the world with Frank Zappa's son Dweezil's, Zappa Plays Zappa, and can be heard on recordings by David Bowie, Foreigner, Bo Bice, Clay Aiken, Hannah Montana, Circus Diablo, Nick Lachey, Jesse McCartney, Heather Graham, Suzie McNeil as well as many other recording artists. He also played on numerous Hans Zimmer's movie soundtracks - including Kung Fu Panda and The Dark Knight. Ryan has made numerous television and movie appearances as well.